PAYMENT OPTIONS
We accept check, money orders and the following major credit cards: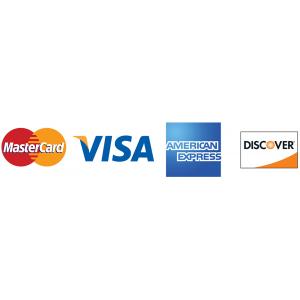 We also provide credit with prior approval.
No C.O.D. orders.
Shipping
Price does not include shipping. Orders will ship F.O.B. Riverside, CA, or your nearest distributor. Orders will ship via customer preference or most economical way as deemed by Peak Seasons in the absence of customer instructions.
Orders are shipped within two working days during peak season.
Orders place on the website do not ship internationally. If you require international shipping, please call Toll Free 1-800-858-8733
RETURNS | RETURN POLICY
We do not offer a Return Policy. All merchandise is seasonal and non-returnable/non-refundable.
CLAIMS
All claims for lost or damaged products should be placed with the delivery carrier at time of receipt.
All other claims must be reported within 48 hours after receipt of product.